A few month's ago I came across a website called NeighborCity and in reviewing the site, I was surprised to find the information there, racked with errors and inconsistencies. Quite honestly, the data was so incomplete and outdated I thought, there is no way this could be a legitimate website. Most of the listings shown for Lake Havasu had long since sold and closed, and those that were active had old, outdated list prices. The property photos were even worse; taken from Google Earth and appeared to be years old. Several home listings showed vacant lots or in some cases just a street scene without any home at all. In addition to the pathetic display of homes, dirt or streets, the website also contained Realtors ratings as well as sales statistics and comments on Realtor's experience.
After reviewing the site, I starting doing a little research on NeighborCity and what I found was alarming. NeighborCity is currently a defendant in several lawsuits and the vast number of complaints from Realtors, consumers and past employees is staggering.
NeighborCity claims to be a consumer advocate by bring transparency to the real estate industry, which, if true would be admirable indeed. However, this is so far from the truth, it is as pathetic as their website. Instead, NeighborCity contacts Realtors in an effort to contract with them for referrals. In exchange, NeighborCity will not malign your business reputation and demands 30% of your business.
I was contacted by NeighborCity in 2012 and again 2013 and both times I refused to sign NeighborCity's contract. As a result, and like thousands of Realtors across the Country, NeighborCity has published false statistics and malicious statements about my business. You just have to question; If I had signed NeighborCity's contract, and NeighborCity was in fact referring clients to me in exchange for their 30%, would I currently have the false statistics and malicious statements shown on their website? Or, let's look at the reverse; Would a reputable company, repeatedly contact a Realtor, with the intent of referring business, when the company has poorly rated that Realtor? Hmmm, I think not!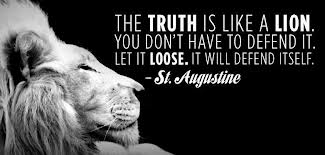 NeighborCity's business model is very telling. There is no way they can compete against the more established and widely recognized sites like Trulia and Zillow and be profitable. Why even try? The public has no need for another on-line, home search website. Instead, NeighborCity has gone after the Realtors directly, by defaming those Realtors that choose not to contract with them and collecting 30% and promoting those that do.
Of the numerous on-line complaints, one agent writes, "Neighborcity.com publishes erroneous data about my company, despite numerous attempts to contact them and correct it, or remove it. They have no interest in correcting anything. If they are this careless about the data they publish about me, they are likely to be equally careless regarding the information they publish about other agents."

Another states, "I don't care about the score that they gave me because it is a fact that if you pay them a fee your score is high. What is so misleading is that when provided the facts and corrections they refuse to correct their site - again they are extorting a fee from the Realtors. They call you, solicit you to pay and when you don't guess what - they misrepresent your information and give you a low ranking. The top agents are getting low scores because they refuse to pay."
NeighborCity by their own admission, is only profitable when the agents they promote are successful. In the on-line Inman News article, NeighborCity founder, Jonathan Cardella stated, "In any given market, there's about 20 percent of all the members that really know their business. It becomes apparent through technology like this. If we're successful... we'll make these agents really, really efficient and the number (of agents) will decrease and I think (MLSs) see it as a threat to the size of their membership base. It's about protecting the profession," In reality, it's about making NeighborCity profitable.
So, if your thinking of buying or selling your home, steer clear of scam websites like NeighborCity. Find your Realtor the tried and true, old fashioned way; Ask your family, a friend or a neighbor!
Don't fall for fraudulent sites who's number one goal is to steer you into making them profitable. Find a Realtor who's number one goal is helping you reach yours!